Computer Science / Information Science
Computers have found their way into almost all walks of life. Diverse area like work processing, financial accounting, travel reservation, Desktop publishing, Computer aided design, Computer aided manufacturing, the list is practically endless.
Computer technocrats apply the principles and techniques of Computer Science, Engineering and Mathematical analysis to the design, development, testing and evaluation of the software and systems.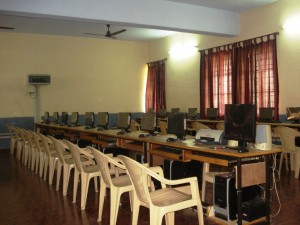 The development in the field of communication and internet technology has resulted in a rising demand for Technocrats in the field of Computer Science & information Technology.
To meet the requirements of the department has more than 200 computers in different computer labs. They are
Web Technology Lab
Data Structure Lab
PC Hardware Lab
Network Administration Lab
Visual Basic, Linux, Java & ASP. Net Lab