Placement Officer
K. K. Sureshchandra M.A., M.Com.; Selection Grade Lecturer in English, is the placement officer of Vivekananda Polytechnic since 2011-12. He has been working as a lecturer for the past 28 years right from the establishment of the Polytechnic.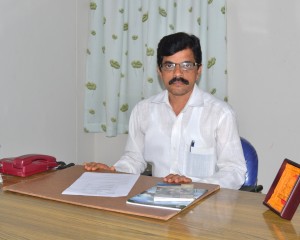 He also served as a lecturer at Vivekananda college of Arts, Science and Commerce and Vivekananda Law College. He was a member of Board of Examiners in Law, Mangalore University from 1993 to 2008. He helped several research scholars in preparation and correction of their thesis. He served as an NSS officer from 1989 to 1991 and conducted NSS camps at Kanyana, Bantwal Taluk and at Kodimbady, Puttur Taluk.
As a Placement Officer he helps every student to define his/her career interest through individual expert counseling. He has been conducting training programs for the students to face interviews and to take up aptitude tests.
In the year 2011-12, he has placed all eligible students of Mechanical, Automobile and Civil Engineering branches and a few students of Electronics and Communication Engineering Branch.
Contact Details:
Sureshchandra K. K. M.A, M.Com;
Placement Officer
Vivekananda Polytechnic Puttur D.K
Placement E- mail ID: vppputtur@gmail.com
Contact No: Office: 08251 231197 Cell Phone: 9448438324