About Us
Location:
Vivekananda Polytechnic is located at Nehru Nagar, Puttur D.K. about 3 kms from Puttur Town along Mercara –Mangalore State Highway. The campus where the Polytechnic is situated  in very ideal surroundings. The vast campus impresses every one by its scenic beauty, Majestic valleys around and the surrounding greenery. Being away from the din of the Town it is free from the afflictions of city life, and makes an ideal place for academic pursuits.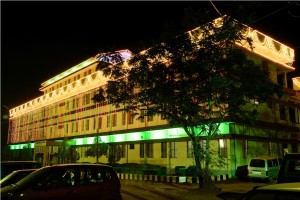 Our mission and vision:
Vivekananda Polytechnic has been established at Puttur in order to meet the long felt need of the people of area for an Institution imparting technical education. Our mission is to achieve excellence in technical education through discipline. The Polytechnic aims at providing a high standard of education in the instructional areas selected. The courses being offered are in keeping with the needs of the area and also the prospective opportunities. The polytechnic will strive to provide all the facilities needed by the students to complete their studies in a systematic way. Adequate industrial orientation and training will be provided in liaison with appropriate agencies.